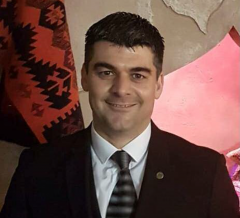 Anthony Crassas, Mortgage & Protection Adviser
Tel.
07525276651
Email.
anthonybelgianbluemp.co.uk
I graduated from Dale College in South Africa and obtained a CeMap qualification from the London Institute of Business & Finance. With over 20 years' of experience in running successful businesses across the service and property markets, I have learnt that sourcing the right mortgage can be quite daunting, particularly with the number of providers, information and financial jargon out there.

I now make it easy for people to fund and protect themselves, their families and their home. That's why BelgianBlue was created - to remove the stress from you, to teach you the best way to secure your lifestyle.

Our aim is simple and straightforward - to provide a first-class service that saves you time and money, reducing any pressure that you may be experiencing.

We will support you in finding a mortgage that is affordable now and in the future so that you can buy your dream home, with the assurance that the home you buy and grow to love is yours to keep, regardless of what happens to you.